Anybody Can Be Gold - Let Me Show You How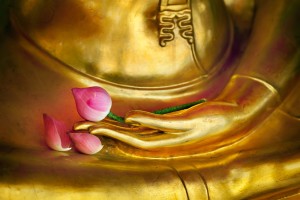 Are you feeling tired of fighting in your life?  Tired of feeling scared?  Tired of feeling lonely?  Tired of not having enough time or money or happiness?  Do you want to really, truly live, now?  Are you ready to make a fabulous difference in your life and the world?  Are you ready to design and create a life you are passionate about?  Are you ready to be prosperous in every aspect of your being?
Are you seeking the wisdom to create a full life, full health and full wealth for yourself and your family?  Are you ready to open the door to enlightenment with your own Golden Key? What if you could marry everything that you love and create your dream business or career and in doing so make enough money to fuel your ultimate lifestyle and give back to the world at the same time?
We can have it all!
Financial Freedom, Happiness, Fun!
It is time we joined forces!
Let me show YOU how to Fall in Love with Life
And together we can make the world a better place
Based on what I have learnt through my own journey, experience and research.  Sharing with you how to create your perfect LifeStyle.  Sharing the secrets of how to create your vision, how to manifest your dreams and how to get everything you ever desired in life.  Showing YOU how you can have YOUR PERFECT LIFE!  A way of becoming whole and 'In Love With Life'.  Showing you how to use simple methods of OPTIMISM and ENTHUSIASM along with the required amount of ACTION to get the Life YOU want.  To live a life of purpose, designed with YOU in mind.  To live a life filled with gratitude, wonder and harmony whilst nurturing yourself and your relationships.
You Will Get The Golden Keys To
Create your own Magnificent Equilibrium – A Rock Solid Foundation which enables you to truly balance your life
Form Close Connected Relationships with friends and loved ones
Own your Complete Wellbeing – Looking Good and Feeling Great in your mind, your body and your soul
Financial Freedom – It is time to feel completely in control of your Wealth and Work Life
Community Spirit – Find a place in your life to fully contribute and feel the reward of a Better World
Develop your Personal Philosophy that incorporates all that you believe with all of your knowledge
Become your best You – Be at one with your Self – Really at Peace with your decisions and able to get the best from all areas of life. Incorporating your desires and dreams, your passions with prosperity and being in Flow more than ever
Belong in the world. Be a part of its future. Be a powerful and important cog in the Ring of Life. Feel worthwhile, inherently useful and happy
Your FREE Book
"8 Ways To Increase Your Happiness"
Are you looking to increase your happiness and need some simple and proven ways that work quickly?  Then download the book now.  It is my gift to you.
By signing up to Be Gold we will also send you updates and offers. We value your privacy and will never share your details.
Would You Like To Be Gold